Azerbaijan continue to set the pace ahead of Uzbekistan on day two
The heavyweights rounded off two days of intense individual action on the tatami at the Islamic Solidarity Games as hosts Azerbaijan were ever-present on Sunday.
Visually impaired judo was again on show as the Paralympic version of the sport is gaining notoriety for its high level judo and level of professionalism.
Judo is the only martial art in the Paralympic Games programme and the IJF and IBSA (International Blind Sports Federation) have an MoU to share resources and expertise for the global development of visually impaired judo.
Mr. Janos TARDOS, Visually Impaired Judo Technical Delegate, said: "I believe that the visually impaired judo was a success here in Baku. The athletes of Azerbaijan and Uzbekistan I have to give a special mention to for their degree of skill and the professionalism of their Paralympic judo programme.
"We were also part of the European Games here in 2015 and we have benefited from that experience and exposure. It is a very exciting time to be involved in visually impaired judo as we approach our continental championships including a Visually Impaired Pan American Championships for the first time this year.
"I would like to thank the International Judo Federation and its President Mr. Marius VIZER for his constant support and encouragement. I hope this event will prove to be another important step in the growth of visually impaired judo as we prepare to start a new cycle and our Tokyo 2020 qualification phase."
Day two showcased seven fully sighted weight categories as the men's -81kg, -90kg, -100kg and +100kg weights shared the tatami with the women's -70kg, -78kg, +78kg categories in addition to the men's visually impaired -66kg, -73kg, -90kg and +100kg weights.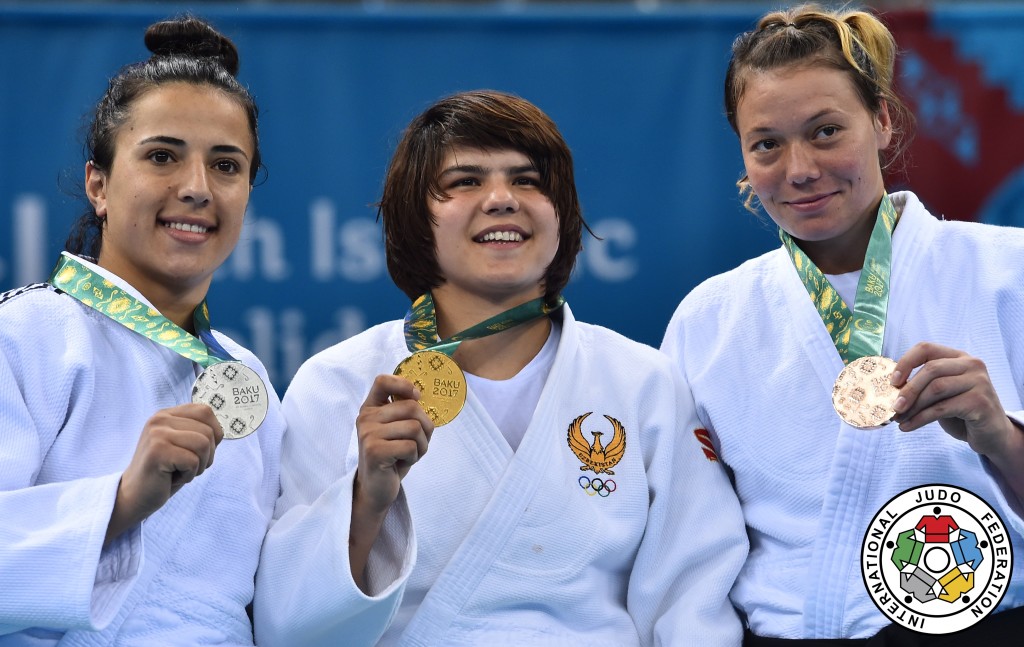 In the penultimate women's final African Championships silver medallist Sarra MZOUGUI (TUN) proved too strong for 20-year-old Cagri GUZELSOY (TUR) as the Tunisian won by ippon.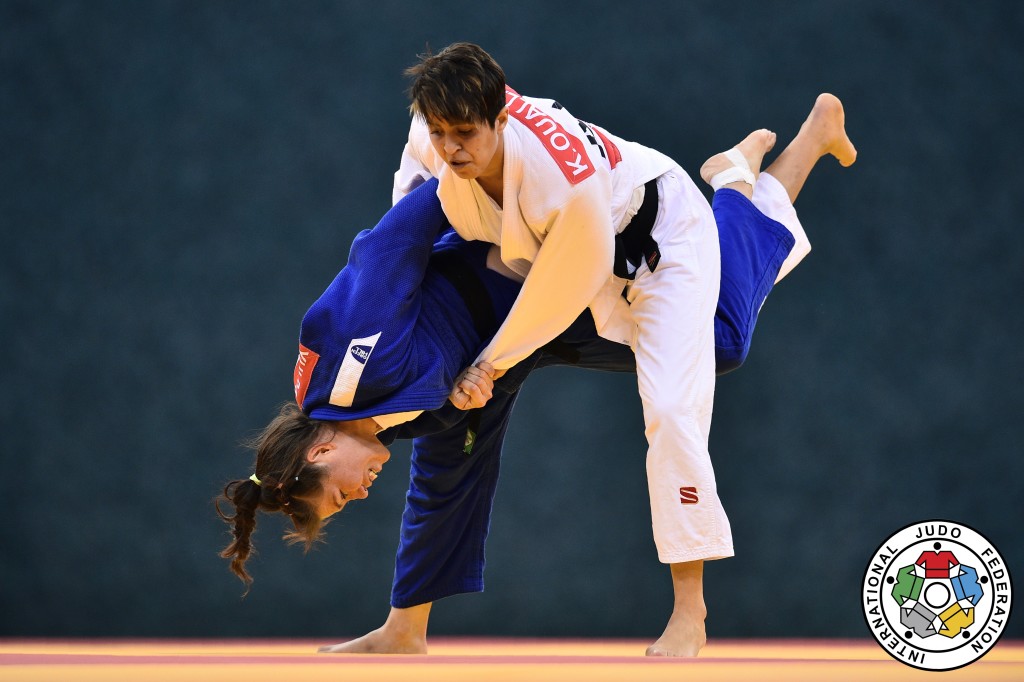 The women's heavyweight title went to former European champion Kayra SAYIT (TUR) – one of the most accomplished judoka in the entire competition – who held down Iryna KINDZERSKA (AZE) on her Azeri debut having formerly represented Ukraine.
In the first men's final of the day Baku Grand Slam silver medallist Saeid MOLLAEI (IRI) defeated Ilker GULDUREN (TUR) with a clever ouchi-gari for ippon at -81kgs.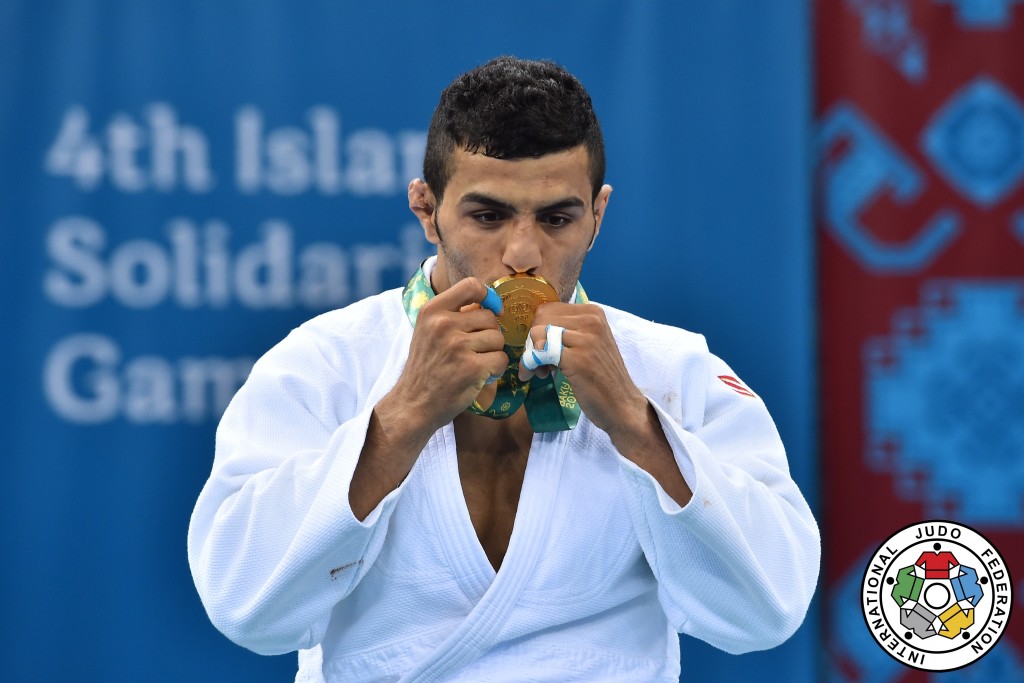 Up at -90kgs Baku Grand Slam silver medallist Mammadali MEHDIYEV (AZE) bested African Championships bronze medallist Abderrahmane BENAMADI (ALG) by pinning the Algerian judoka with a rudimentary kesa-gatame hold for 20 seconds.
In a dream final for the fans European champion Elkhan MAMMADOV (AZE) went toe-to-toe against Rio 2016 Olympic silver medallist Elmar GASIMOV (AZE). It was the 35-year-old veteran who prevailed after GASIMOV received a third penalty for going out of the area.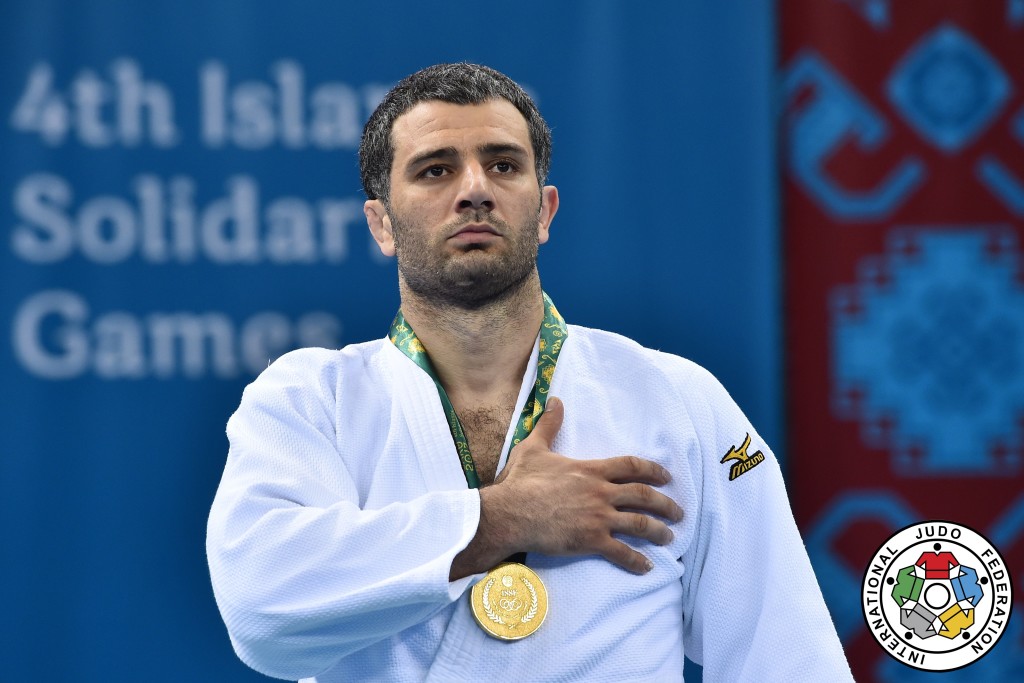 The men's heavyweight title was won by Antalya Grand Prix silver medallist Iurii KRAKOVETSKII (KGZ) who toppled African Championships winner Nadjib TEMMAR (ALG) to top the podium.
Following the competition of the fully sighted judo the attention turned to the visually impaired section with the Paralympic form of the sport being included in Baku 2017 on Saturday and Sunday.  
Four men's visually impaired weight categories brought day two to a compelling close as the home crowd waited to see their hero Ilham ZAKIYEV (AZE) in action.
Before that could happen, the -66kg final opened the visually impaired portion of the final block as
Elchin TALIBOV (AZE) was disqualified for three shidos to hand the gold medal to his teammate Bayram MUSTAFAYEV (AZE).
In the -73kg category Ramil GASIMOV (AZE) came away with gold for the home team as Feruz SAYIDOV (UZB) received a direct hansoku-make for an attack that was deemed to be against the spirit of judo.
Uzbekistan's medal golden medal trail resumed at -90kg with Shukrat BOBOEV (UZB) throwing Mohammad ALI SHANANI (IRI) for ippon with an uchi-mata with 22 seconds left on the clock.
Double Paralympic champion Ilham ZAKIYEV (AZE) lost out in his semi-final and the hugely disappointed heavyweight took an eternity to leave the field of play having left the tatami as he greeted his many adoring fans.
ZAKIYEV finished fifth at the Rio 2016 Paralympics having won bronze at London 2012 and is still planning one more Games as he aims to qualify for Tokyo 2020. The 37-year-old national hero, who is also the Azerbaijan Paralympic Committee Vice President, won a VI event at the Baku 2015 European Games to huge fanfare.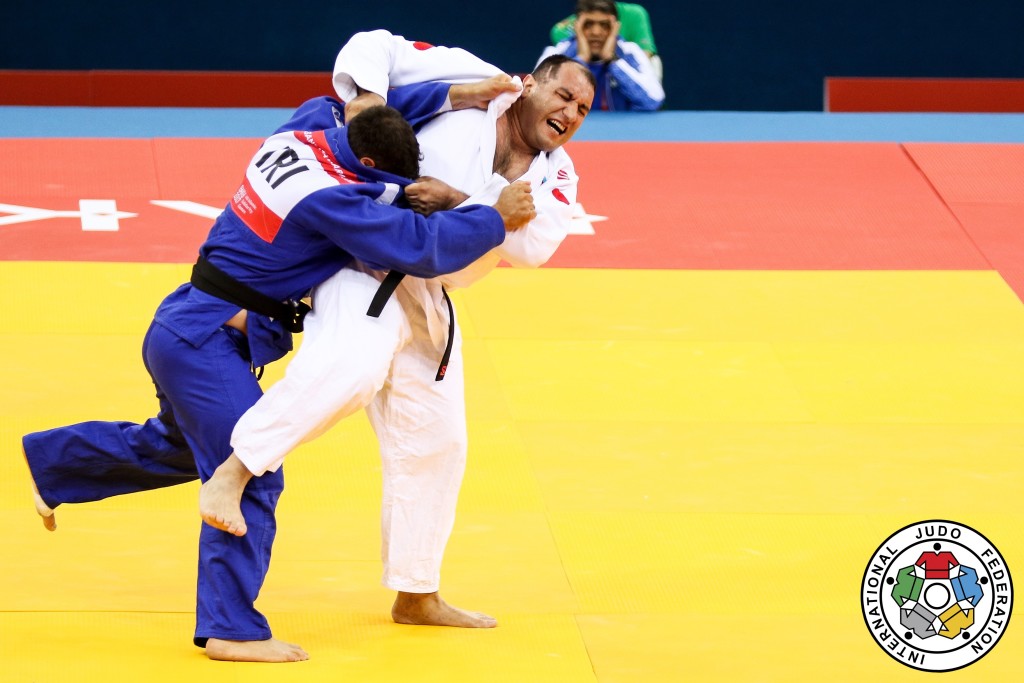 Azerbaijan's heavyweight treasure defeated Dursun HAYRAN (TUR) with an osoto-gari after 16 seconds to win bronze and spark wild celebrations in the stands.
In the men's heavyweight final Shirin SHARIPOV (UZB) denied a home victory as he saw off Kanan ABDULLAKHANLI (AZE) in the last contest on day two.
Click here for the full results from day two
COMPETITION PROGRAMME
Monday - Teams
10:00 - 13:00 Preliminaries on two mats
15:00 - 18:00 Final block on two mats 
Location: Heydar Aliyev Arena  
ijf.org - 14. May 2017